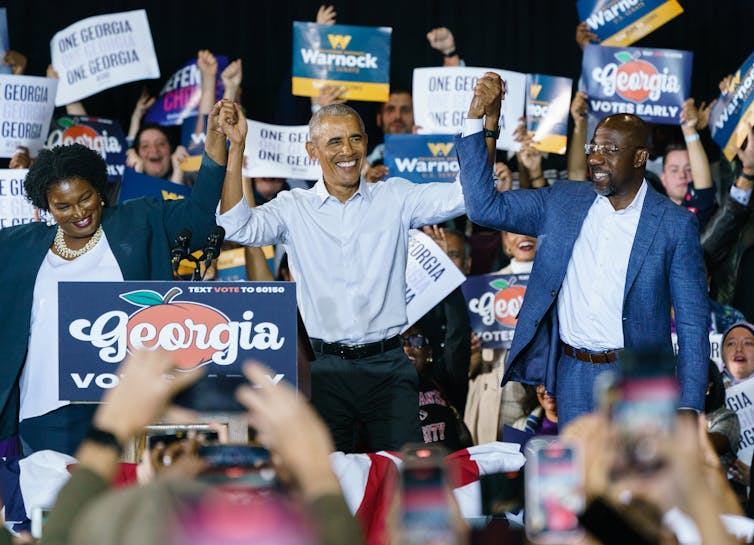 Joshua Holzer, Westminster College
In the U.S., all elections are administered by the states. But not all states use the same rules.
Georgia uses a version of runoff voting, which entails two rounds of voting. Typically, if a candidate wins more than 50% of the votes in the first round, that candidate is declared the winner. If not, the two candidates with the most first-round votes face off in a second round of voting.
There's historically been concern that such a runoff system disadvantages Black candidates. Former Assistant U.S. Attorney General John R. Dunne once argued that Georgia's runoff voting system has had "a demonstrably chilling effect on the ability of Blacks to become candidates for public office." Continue reading →