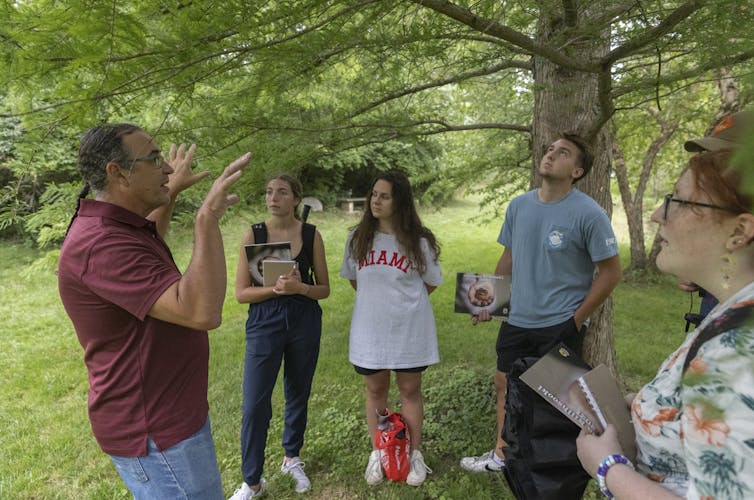 Daryl Wade Baldwin, Miami University
When the federal government set up boarding schools in the 19th century to assimilate Native American children into American culture, one of the objectives was to get them to turn away from the use of their native languages. In recognition of Indigenous Peoples' Day in the U.S., The Conversation turned to Daryl Baldwin, a citizen of the Miami Tribe of Oklahoma who is a leader in Native American language and cultural revitalization and a member of the National Council on the Humanities, for insight into a tribal community's efforts working with a university to help bring languages back.
How were Indigenous languages lost?
Many actions throughout history put pressure on tribal communities to abandon the use of their languages. This included the forced assimilation that resulted from the Indian Civilization Act of 1819. This act established Indian boarding schools to teach subjects such as math and science while suppressing the use of Indigenous languages and cultures. Continue reading →